Creating a Complete Multiroom Audio System Using AirPlay [My Experience]
We are currently in the process of renovating the bottom level of our house to create a self-contained flat. After being involved with iPhoneBlogr for almost two years and an all-round Apple fan, I took it upon myself to, in someway, express that passion in the building of our flat. My endeavor: to create a full, multiroom, built in audio system through the house using AirPlay.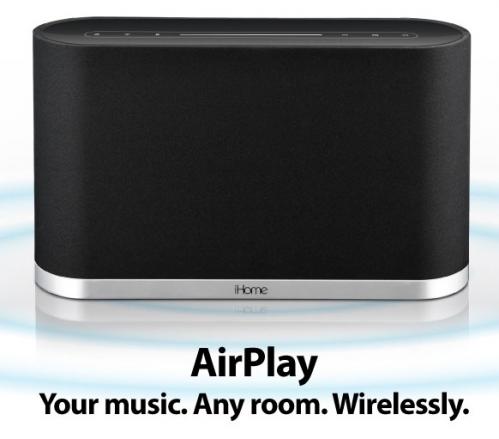 Equipment:
$0 - iPhone 4 (already owned) - used for controlling music, volume, and speakers
$60 - AirPort Express (802.11b) - Bedroom
$60 - AirPort Express (802.11b) - Bathroom
$99 - Apple TV 2G - Lounge/Media Room
$80 - 2x Ceiling Speakers - Bedroom/Bathroom
$20 - High Quality Audio Cable x20m
$30 - Other bits and peices - (2x RCA wallplate, 2x 3.5mm to RCA cables)
Total: $349
The plan is to have an AirPlay compatible device in each of the main rooms so that music can be streamed to these speakers, wirelessly. Luckily I had the advantage that the building of the flat was only just beginning, this let me wire the house with the appropriate speaker cables behind walls etc.
After deciding on the location on on the speakers, I began running the wiring for the speakers. This wiring was then wired into the ceiling speakers at one end, and the other into the back of a RCA wall plate like below:
The Airport Express was then plugged into a power socket and a 3.5mm to RCA cable simple plugs from there to the RCA wall plate installed in the wall.
When the building has been completed I will complete the same process in the bedroom and lounge. With this complete, we will be able to stream music wirelessly to any room of the house, completing the multiroom AirPlay system.
What do you think? Good use of $350? Would you give it a try? Leave your thoughts below.